Jump on the Latest Family Travel Trend with These Multi-Generational Trips
By Evaneos' Inspiration Team, on |
As people's desire to consume becomes overshadowed by their desire to experience, it's no surprise that multi-generational holidays are so popular these days. Thinking of jumping on the band wagon? Read on to find out our selection of the best, locally-made trips to jet off on with the whole family.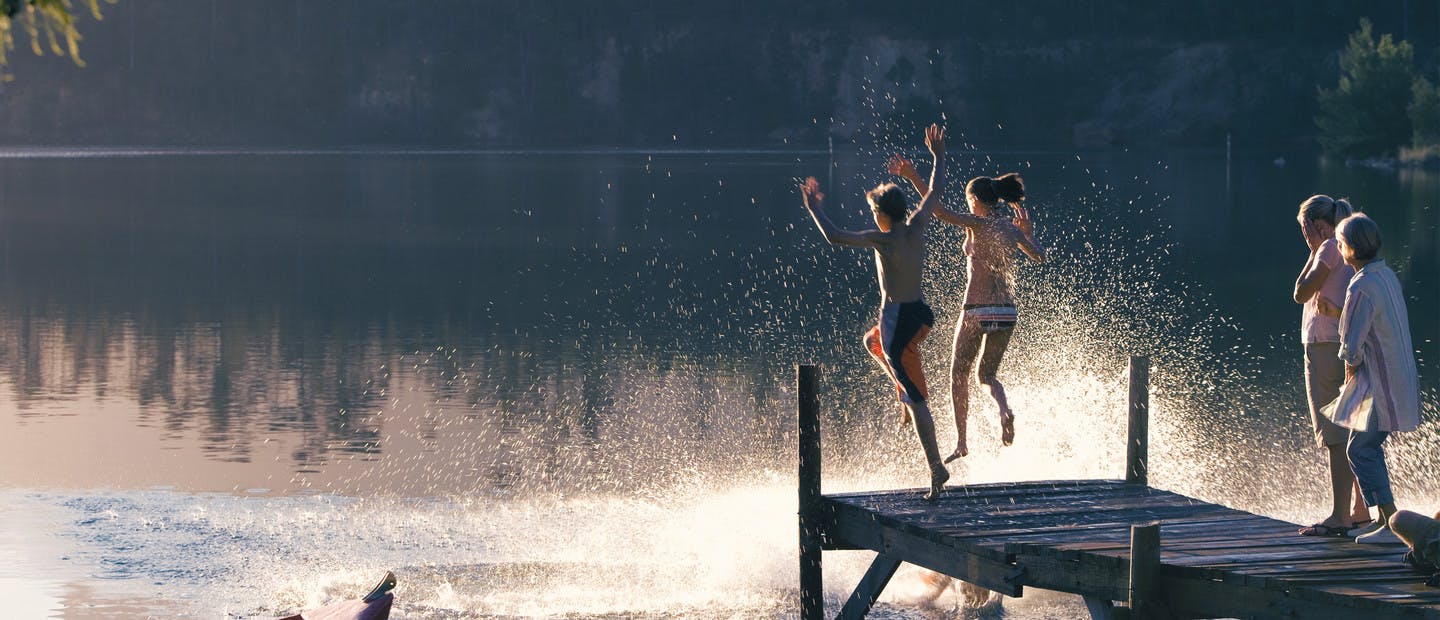 First off, what is multi-generational travel?
This isn't just your usual family getaway. As you might have guessed from the name, it's a reference to a specific type of trip involving family members from different generations (typically grandparents down to grandchildren). Essentially, the idea is to include something for everyone in the itinerary; adventure activities for kids organised at the same time as more relaxing experiences for the older travellers in the group.
What makes multi-generational travel special?
It goes without saying that travelling around the world with parents, siblings, kids, and grandchildren can be an enriching shared experience for families who seek togetherness in faraway places. In today's world, with families separated by great geographic distances and individuals hyper-focused on their personal careers and goals, it is incredibly important to carve-out time to spend, uninterrupted, with the entire family.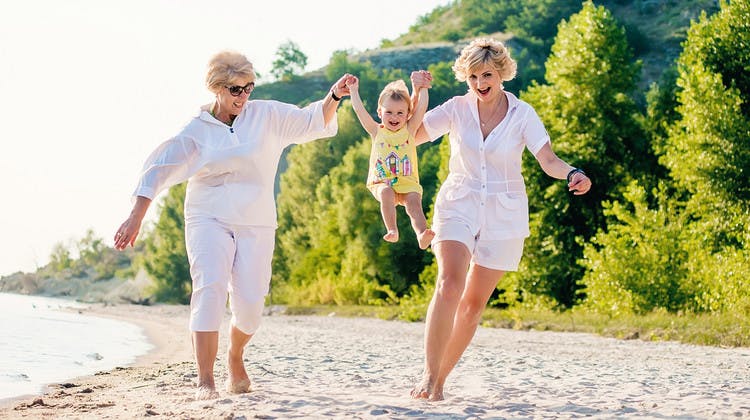 It broadens your overall travel experience
When you're planning a family trip which takes into account the wishes of both your little ones and your parents, you end up with an itinerary that's far more interesting and varied than anything you might have planned yourself.
Whether it's a day spent with the whole family at a chocolate workshop in the heart of a Costa Rican rainforest or a heritage trip tracing back your family roots in Ireland, taking everyone's interests into account opens up the door to think outside the box!
It allows you to bond with your family outside of the daily routine
It's easy to get caught up in the daily grind of rushed school mornings, long days at work, and brief weekend visits with the grandparents. Navigating a new destination with your loved ones will help you rediscover each other's true personalities and appreciate the people you share your life with.
Why not amble down the colourful streets of Tirana, taking in intriguing facades hinting at its lengthy past as an Ottoman outpost? Then, in a comfortable Land Rover, tour the rugged mountainous regions of this Balkan country, stopping in the UNESCO cities of Berat and Gijrokastër, before moving on to the beaches of the Albanian Riviera.
And finally, it encourages you to slow down and enjoy your trip
Travelling with your 70-year-old father or your three-year-old child might mean that you can't tear through a new city in a day. Slowing down the pace of your holiday brings its own joys, however. You get the time to stop and appreciate the sights you encounter, and spend more time in the places that are important to your family.
Relax on a family holiday in Morocco, for example, taking guided tours through the historic souks of Marrakech and Fes, then unwind on a terrace view across the Atlas mountains.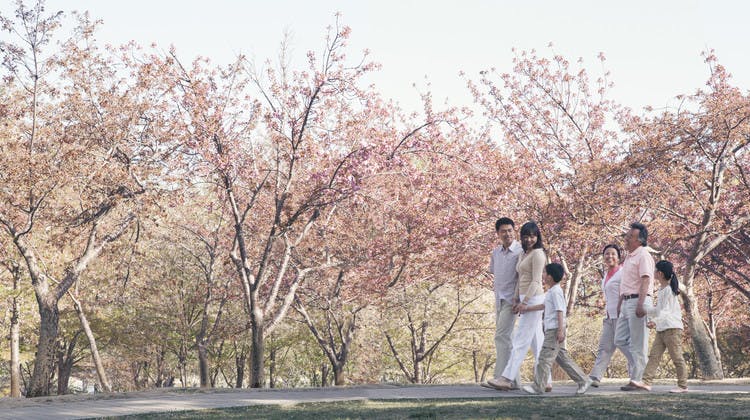 Multi-generational tours recommended by our local experts:
1. Galapagos Islands: Classic Discovery for Families With Teenagers
This private, 15-day Ecuador & Galapagos Islands tour has been designed for families travelling with teenagers or older children. The itinerary starts and ends in Quito, where you'll spend 3 days exploring Ecuador's capital city before setting off on an 11-day discovery of the Galapagos Islands.
Highlights for kids and teens: learning how to make chocolate by hand in Quito and snorkelling with sea lions and manta rays. Parents and grandparents will love meeting giant tortoises at the Charles Darwin Research Centre, having both an English-speaking guide throughout the tour and the safety of 24/7 on-the-ground assistance.
2. Cambodia: Classic Discovery for Families With Children
Get ready for a private 8-day Cambodian adventured packed with experiences and activities for families travelling with children. Your tour starts in Phnom Penh and winds up in Siem Reap.
Highlights for kids and teens: cycling through the city of Phnom Penh and sampling delicious food at the local market, exploring the temples of Angkor Wat on a giant scavenger hunt, and riding a bamboo train around Battambang. Parents and grandparents will love riding a bamboo train around Battambang and sampling delicious local dishes on a street food tour.
3. Vietnam: In-Depth Highlights For Families
Vietnam is the ideal Southeast Asian destination for families, offering both a friendly and welcoming culture and diverse landscapes in which you never have to look far to find outdoor activities tailored to all ages and abilities. This two-week trip will give you a perfectly-balanced introduction to Vietnam, including the country's essential must-sees as well as its hidden gems: the peaceful Mekong Delta, Hoi An, the imperial city of Hue, the spectacular Halong Bay, and the 1,000 year-old capital city, Hanoi.
Highlights for kids and teens: spending the night under the stars on a boat cruising through Halong Bay and cycling through the Vietnamese countryside. Parents and grandparents will love learning to make local dishes on a Street Food Adventure, and strolling around Cai Be's colourful floating market.
4. Mexico: Classic Adventure for Families With Children
Mexico has long been featured on lists of the world's best family travel destinations. This 8-day tour is ideal for families who don't have long to spend abroad or who are looking to fill up a half term holiday. The all-inclusive itinerary starts and ends in Cancun, combining Mayan ruins with white sand beaches and some much-needed down time.
Highlights for kids and teens: coming face-to-face with Mexico's wildlife in Croco Cun Zoo and snorkelling alongside dolphins in Xcaret Park. Parents and grandparents will love wandering the ruins at Tulum and Gran Cenote.
5. Sri Lanka: Classic Adventure for Families With Teenagers
The 'Pearl of the Indian Ocean' is truly one of the most ultra-accessible places to travel to as a family. This 9-day adventure trip takes you from Colombo through the picturesque Sri Lankan countryside, stopping off to see the highlights of the island before spending five days relaxing in the sunshine on the south coast.
Highlights for kids and teens: white-water rafting on the Kelani River and meeting baby elephants at Udawalawe Elephant Transit Home. Parents and grandparents will love sipping authentic Sri Lankan tea at a tea plantation, looking out for birds and crocodiles on a boat safari in the Bentota River, and exploring the ancient city of Kandy with a local guide.

Looking for more inspiration?
Still haven't found what you're looking for? Head to our dedicated Family Travel Page to browse the best child-friendly destinations, tours, and experiences curated by our carefully-selected local agencies around the world.